As someone who deeply understands the journey towards self-acceptance and comfort in one's own skin, I can attest to the transformative power of chest binding. It's more than just a physical change – it's a profound personal experience that can alleviate feelings of dysphoria and bring us closer to the truest expression of our identities.
For many individuals, achieving a flatter chest through binding can serve as a powerful affirmation of their identity. It's not just about altering one's appearance, but about aligning one's physical self with their inner self. This alignment can also help us navigate social situations more confidently, as it often leads to being correctly gendered in public spaces.
However, as empowering as binding can be, it's crucial to prioritize safety above all else. The binding should never cause extreme discomfort or harm, and there are safe and effective methods to achieve the desired results. Remember, the journey towards self-affirmation should never compromise your well-being.
In the end, binding is a deeply personal choice and a significant step in many people's journeys. It's about finding comfort in your body, affirming your identity, and embracing the person you truly are. And when done safely, it can be a liberating and affirming practice that helps you feel more at home in your own skin.
The Facts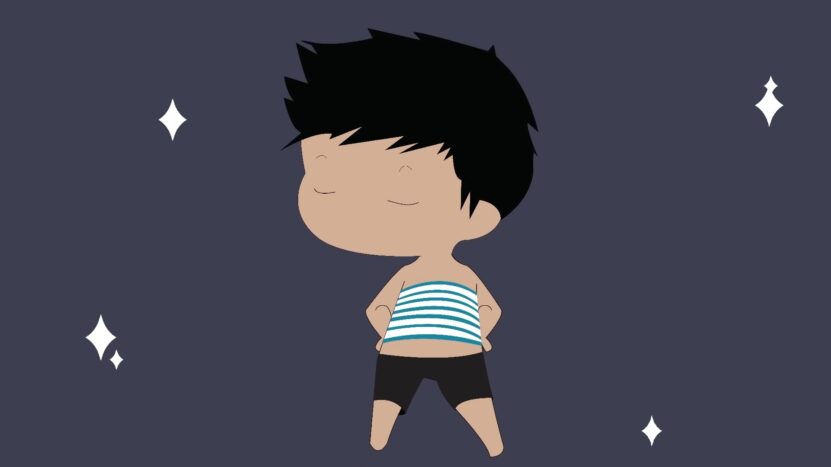 Not Just for Trans Guys!
Lots of people who don't identify as trans men bind their chests for a flatter appearance or to feel more comfortable. Even some cis women bind their chests! Genderqueer, trans, cis – doesn't matter how you ID.
Not All Trans Guys!
At the same time, not every trans guy chooses to bind his chest. Many guys feel no need to bind, or they choose to conceal their chest through clothing or other means. If someone chooses not to bind, that doesn't mean he's not "really trans" or that he should be misgendered. Everyone is different!
The Golden Rules of Binding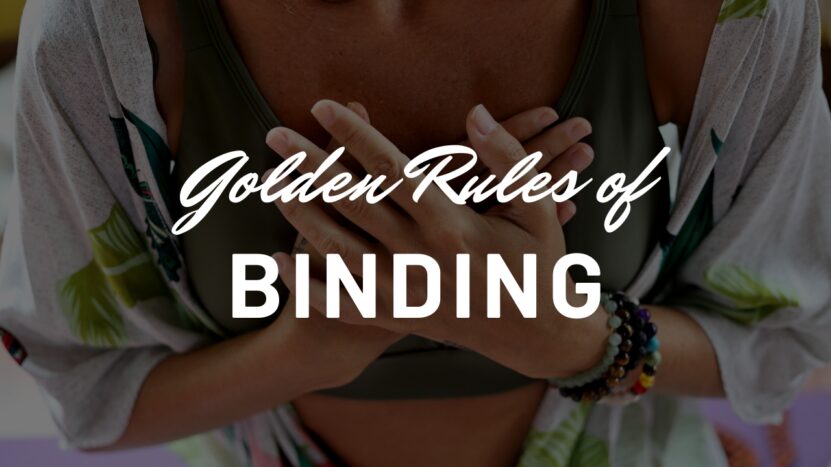 Always bind for less than 8 hours a day (the more breaks and time you can go without, the better!). Binding for long hours every day over time breaks down tissue and can cause breathing problems, back pain, and skin irritation.
Always take your binder off before you sleep. Give your body rest while you rest. Also, take it off before exercising. Sports bras are designed to move with you as you workout, while a binder can make movement and even breathing more difficult.
Never use duct tape or Ace bandages to bind your chest. Binding with these materials can restrict your ability to breathe and move properly. Ace bandages in particular are designed to constrict, so as you breathe, they get tighter and tighter and can really hurt you.
If it hurts, stop. Try out a larger compression shirt, find binding alternatives that work for you, or try different ways to hide your chest without binding. Pain is always an indicator that something is wrong.
The safest binding techniques have been left to the professionals, so if possible, purchase a binder made specifically for the task, or seek out a gently-used compression shirt.
Styles of Binders/Compression Shirts
Long shirt style: Most folks prefer a full, long shirt style binder because it compresses your chest without looking or feeling like a bra, and tucks easily into your pants. (Sometimes binders roll up on themselves, so having an extra length to tuck them into pants is helpful.) These binders might include stomach compression too, while others have a relaxed stomach.
Mid-length style: A mid-length style binder typically reaches your belly button or just to the top of your pants.
Sports-bra style: Sports-bra style binders give you chest compression and nothing else. Ideal to avoid overheating or feeling uncomfortable in a fuller-length style.
Vest style: Most vest-style binders have velcro or a zipper to make putting on and taking off your binder easier.
Wearing Your Chest Binder
Protip: depending on your style of binder (especially full-length or mid-length styles), it might be easier to put it on by stepping into it rather than pulling it on like a regular t-shirt. Stick your feet in between the shoulder straps and pull it up your body to your chest, then stick your arms through the holes.
Where to Buy a Binder or Compression Shirt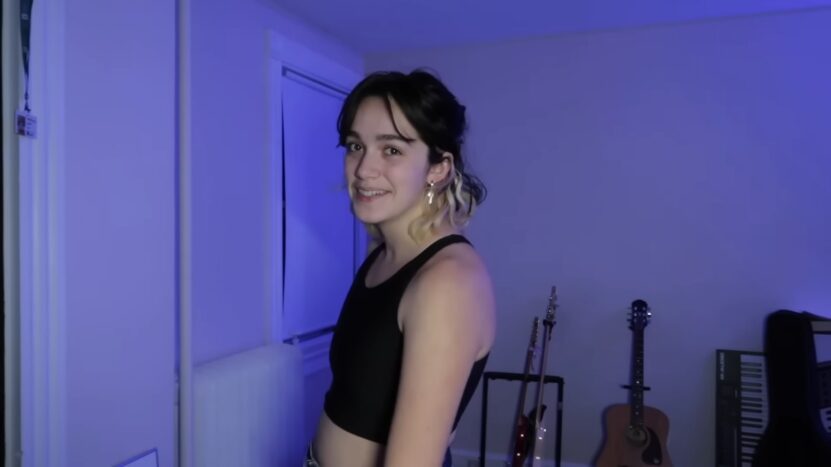 GC2B.co Binder Company has great binders for all body shapes and sizes, as small as XXS–4XL! You can also check out their Instagram for customer reviews, and check out the site for any sizing questions. GC2B.co is a proud sponsor of our Binder Exchange Program, where FTMs and gender non-conforming folks in need have access to safe binding with any Point 5cc purchase.
Underworks has a number of different style binders for FTMs, the most popular being their double-front compression shirt and tri-top compression shirt. Underworks even offers bathing suit options with build-in binding.
T-Kingdom has been selling binding and compression shirts since 1999 and ship internationally. They offer several options, including pull-over, Velcro, and zippered styles.
Binder Donation Programs
Point 5cc developed the first binder exchange program that has been adopted by LGBT centers around the United States. The program supplies free binders to those in need throughout the community with any purchase.
Binder Boys offers a monthly giveaway on Facebook for pre-op trans* folks seeking a binder.
In a Bind donates new or used binders to trans* masculine youth 21 and under in need.
Replace the Ace seeks to donate gently-used binders to people in need to help get rid of harmful binding practices in our community.
Final Words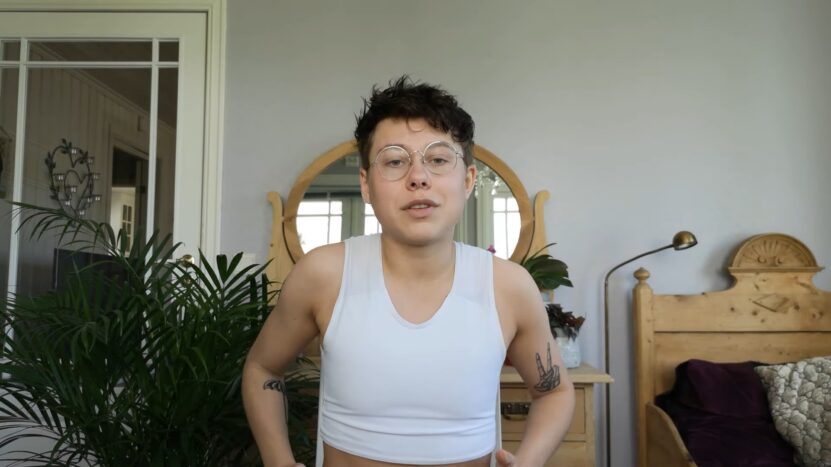 In conclusion, chest binding can be a powerful tool for those seeking to align their physical appearance with their gender identity. It's a personal choice that can significantly enhance comfort and confidence. However, it's crucial to remember that safety should always be the top priority. By following the golden rules of binding and using professional binders or compression shirts, you can achieve the desired results without compromising your health.
In an enlightening exploration of the transgender flag's rich history, origins, profound meaning, and remarkable evolution, we delve deep into the untold story that unveils a captivating journey.